We went to our second Buddy Walk this past weekend! We had a really great time. Charlie's new friend, Brooke, and her family was there. A bunch of our friends from our weekly playgroup joined us, as well as Grandma, Grandpa, and friends from church. It was a beautiful day, and there was lots of fun stuff to do before and after the walk. It was great to celebrate our son in such a special way with so many special people with us. Here are a few snapshots from our day.
Here's a picture of Charlie and Brooke (6 months old--isn't she sweet!)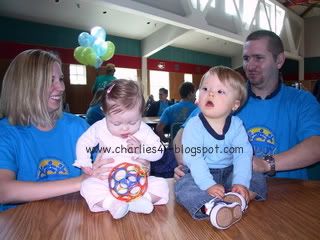 The walking part was a good time for a nap!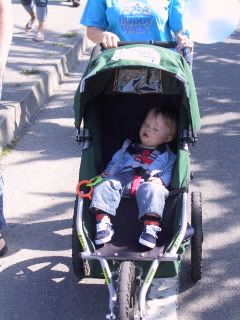 Our Family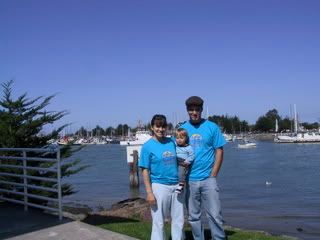 Our group of walkers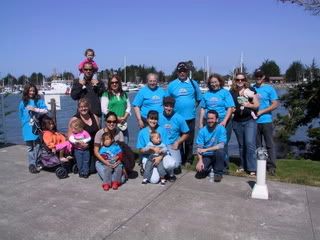 Aaron and Sarah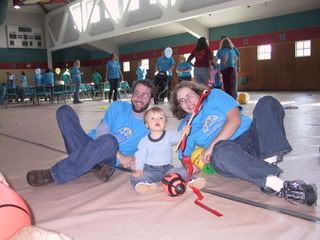 They had balls AND streamers to play with!!!