Last weekend we had the privilege of watching the start of the fabulous Kinetic Grand Championship from the rooftops of the town square. What is the Kinetic Grand Championship? It is a three day kinetic sculpture race of a wonderful, querky kind. One of the rules of the race is you must bring a bribe for the judges (I'm not sure what the judges are even there for). Oh, and the #1 rule is the race must go on even if the sun comes out!
What exactly is a kinetic sculpture? Kinetic Sculptures are man powered vehicles. The sculptures in this race must be able to travel on paved road, through the dunes on the beach, and through the bay. The sculptures usually involve bicycle type technology, and float using pontoons. As for the sand dunes, well, I'm really not sure how they do that part. I've never seen that stage of the race. He's some pictures of our day.
The square.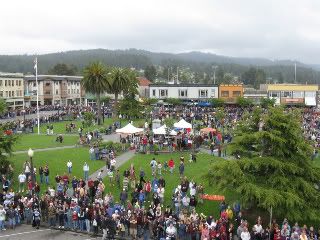 The "Hippiepotomus"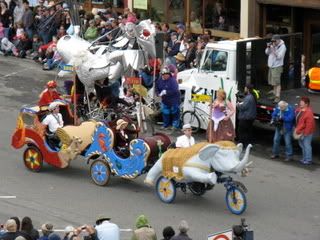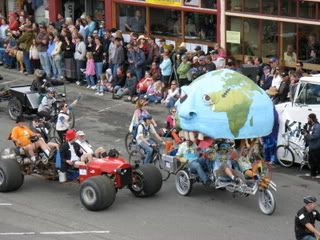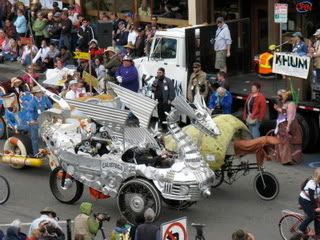 Daddy and Charlie.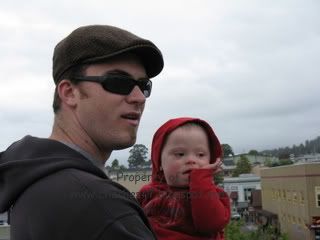 After the watching the race, we headed down stairs to our friends apartment and met their brand new kitty.
Yes, that's a tissue box he is sleeping on. Awww!