A few months back Charlie decided he wanted to feed himself with a spoon. He did it for one full day, and I even got it on video. Unfortunately, that was a one time thing at that point, and Charlie refused to try to feed himself again. The last few days Charlie has once again decided he would like to feed himself with his spoon. YAY! It is just Charlie's way to do things when
he
is ready, no matter how much encouragement he receives from Ray and I to try something. He is doing a great job, and is most decidedly left handed.
As you can see this learning process is quite messy.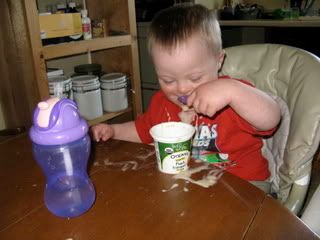 Peach Soy Yogurt... Yummy!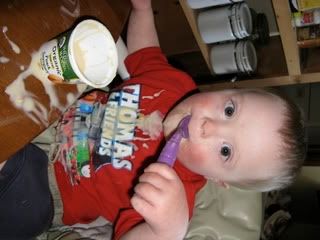 We go through many outfits these days as Charlie absolutely refuses to wear a bib!