Last week at our Friday Mommy's group we went to a local Blueberry Farm to pick berries with the kids. Charlie, Calvin, and I had a great time with Nana and the rest of the kids and mom's from our group. And, we enjoyed blueberry pancakes for dinner!
Charlie checking things out.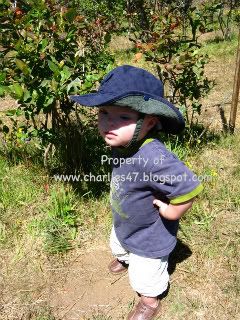 Fiona feeding Charlie blueberries. He was lovin' that!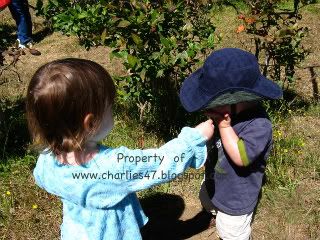 Love this photo. Look at those beautiful berries!