On Saturday our family went to Horse Mountain with Uncle Russ and Auntie Renee, and Uncle Ryan and his girlfriend Cassie and her family. We went to go hunt down a Christmas tree! We chose a cute little silver tip fur that we have situated on top of the entertainment center armoire.
Here we are with our tree.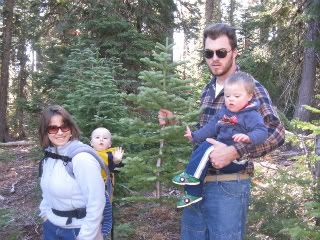 We had a picnic by the road-side in a sunny spot.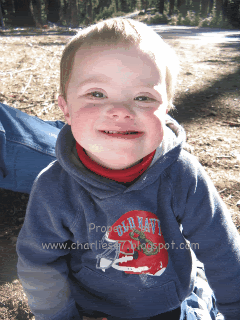 Okay, I don't know what I think about these sunglasses. Looks pretty wiley.