(First mommy's take, then Charlie's version with lots of pictures.)
Today was the big day! Charlie went to preschool for the first time. He has been going to a Children's Center two days a week for a year and a half, and we often refer to it as "school" because he learns a lot there, but it is technically a day care. Very loosely structured. No formal pre-academics. Lots of play (which really, I think is very educational).
Today was Charlie's first day in an official preschool class. It is a self-contained classroom at a Special Education school. All the children who attend have significant special needs. Charlie will be going 2 days a week from 9am to 2:45pm (a very long day for him!), and will continue at the Children's Center 2 days a week for socialization with "regular kids."
Well, he did Great with a capital "G." In fact, Ray and I wonder if it will be challenging
enough
. All the children in the class are beautiful, and Charlie was social with all of them. He went right along with the routine, enjoyed the activities, followed directions with verbal cues, gestures, and signs. There is actually a sign language interpreter in the class for a boy who is deaf, so she helps Charlie tremendously by letting the teacher know what he is signing.
Enough rambling. Let's get on with Charlie's take on the day:
"Why are we taking pictures?"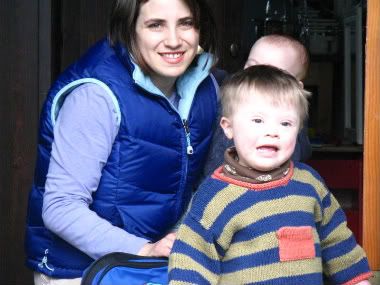 "Who cares. Let's go!"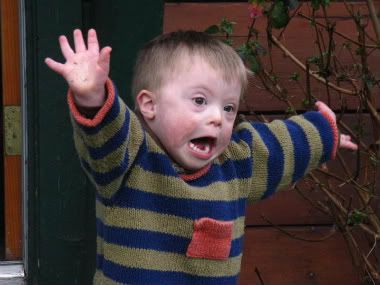 "I'm ready, mom and dad. Are
you
?"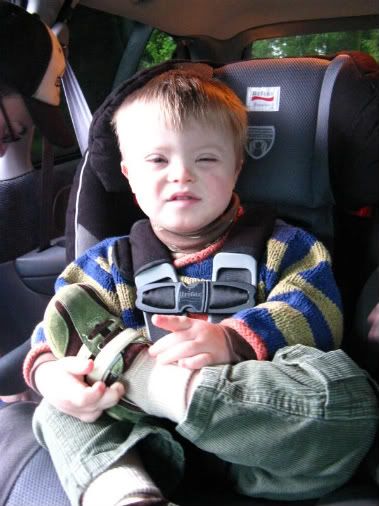 "Hmm... They look nervous."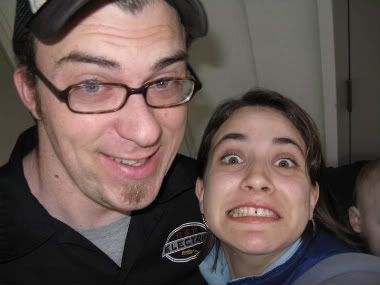 "Hurry up, dad! Let's go to school!"
"Look at that big playground!"
"Wow, look at all these toys! Lots of cars and trucks."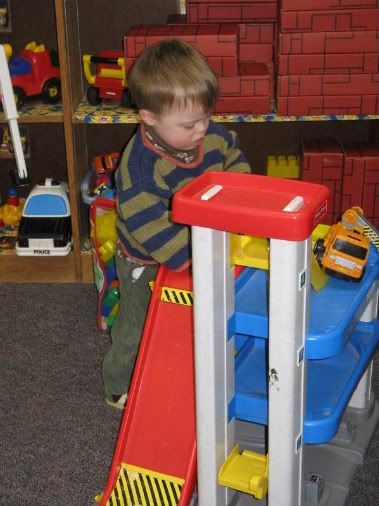 "I got to eat a Popsicle for the first time ever. At first I thought it was a crayon. Then the teacher gave me a taste, and I ate it all up!"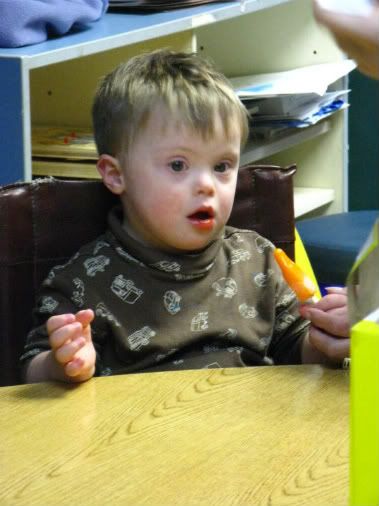 "I painted two pictures today at school. For this one I chose orange and yellow dots, and finished with a blotch of blue paint. I still have blue paint in my hair."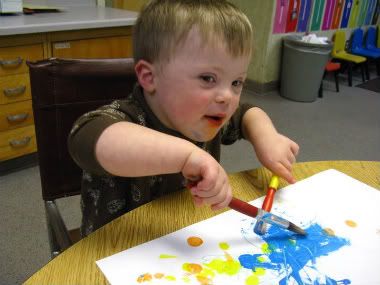 "At my new school they have computers just for kids!"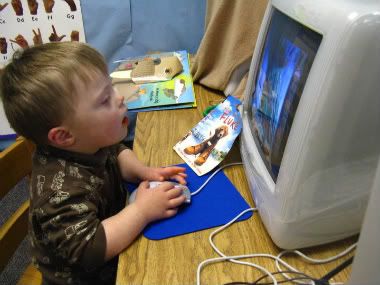 "Hey, I can hear the computer game sounds in these ear phones!"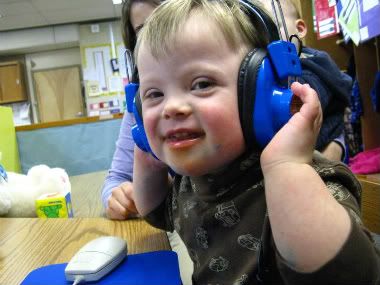 "Time to go home!"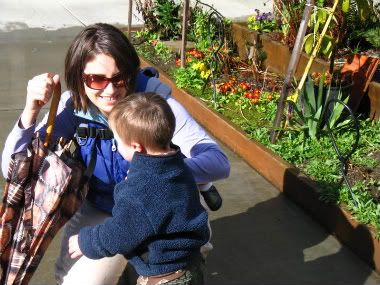 The End