Calvin... Oh, Calvin!...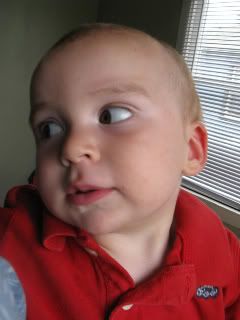 Your little mind is two steps ahead of your little body. Such an adventurous spirit, you are.
Well, sweet boy, I hope that fat lip heals quickly; and, hence forth I promise to make sure the slides are
properly
spaced so as to avoid another face-to-slide encounter.