You know what? We are having a great summer. And we are so busy. But I want to update some of our fun. So to begin...
A couple weeks ago Nana and Papa (my folks) came up for a visit. The kids get so excited to have Nana and Papa around. "Papa Moose" (as Charlie refers to him) taught Calvin and Charlie all kinds of fun new words like "Bonsai!" and "Kowa-Bunga!" and "Dude." Don't ask. He's always been like that!
Here's Charlie loving him some Papa.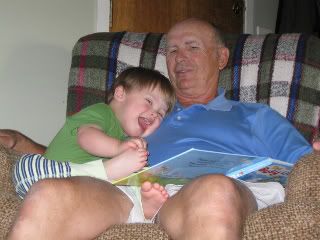 One of the days Nana and Papa were here we took the kids to the local zoo.
Their faces just say it all. They had so much fun!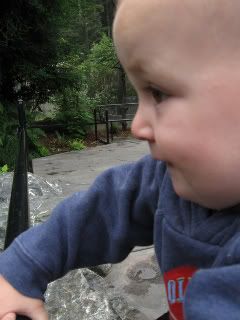 Hi guys.
Looks like a pretty friendly spider to me!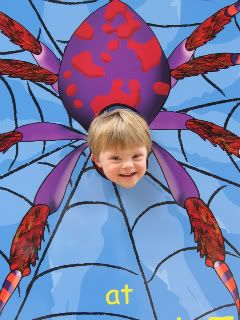 Calvin and "Joy" the pig.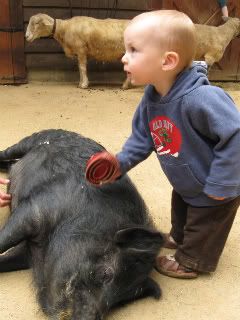 Well, that's all for now. We have so much more to share. We went on a trip to visit Great Grandma Chalmers, we've been gardening, potty training, "speeder-ing," and hanging out with friends. More of our summer time adventures to come! Happy July 4th!