Today was Charlie's first day of school for the new school year. It feels a little bittersweet.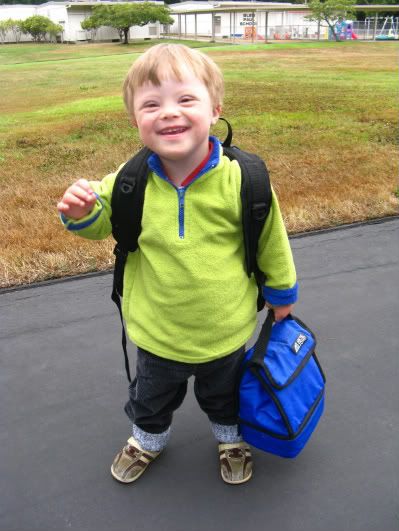 Ray's not sweating it too bad, he is gone during the day anyway, but the fellowship of the brothers is broken up for now. I don't know if Calvin is relieved for a bit of piece and quiet, or wondering where his partner in crime is all day long.
Mommy is doing okay... I guess.
And, Charlie? Well, the kid has an amazing ability to "just roll with it" when it comes to things like this. I took him to class this morning, and he promptly hung up his lunch box, and jumped right back into the routine of things. He did give me a long wistful hug, a little reluctant to let go. And he watched closely over his shoulder as Calvin and I walked out the door.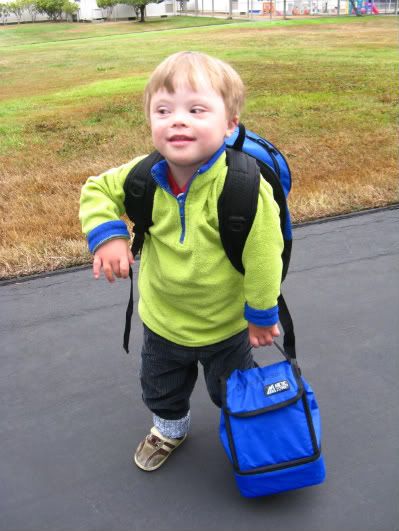 That was 9am. Cal and I ran some errands after that, and went to the park. Now we are preparing pictures for Charlie's "All About Me" book for his second "typical" preschool that starts up tomorrow.
I have so many different things going on in my head about this school year and my sweet boy. Like I said, it is quite bittersweet. I wish things could feel perfect to me. Oh well, now we wait until the bus comes at 4:15pm.