Thought I better write about our Pumpkin Catchin' adventure before Halloween gets here!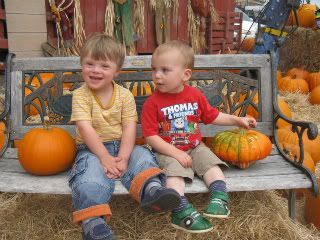 A couple weekends ago we went out to the Pumpkin Farm up the road in Blue Lake. We met up with Aunt Renee and Uncle Russ, and Grandpa was able to come too. The boys had a blast! We had a picnic lunch, and the boys enjoyed their first ever corn dog, which we all shared. The farm set up a hay maze for the kiddos, and Charlie loved it especially.
Daddy and Calvin (who is standing on top of the hay maze wall).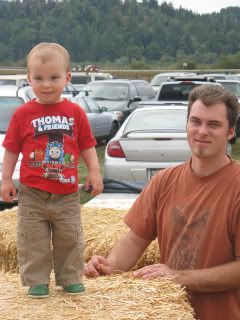 Charlie on the hay maze.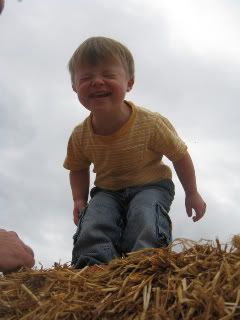 After a good while in the hay maze, we decided we better head out to the pumpkin fields before the rain came. The boys loved riding in the tractor trailer, Calvin was overjoyed, in fact.
The Trailer Ride.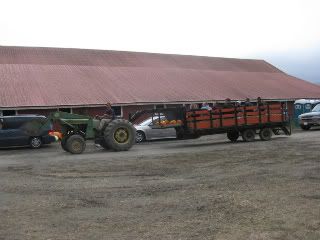 Well, by the time we got to the fields the rain was coming down pretty good, and we had no rain gear at all, so pumpkin catchin' went something like this:
Boys run around in mud and trip on pumpkin vines and smear dirt on lips while mommy runs crazily around field to pick perfect pumpkin in 5 minutes flat.
A wet Charlie, Mommy, and Daddy.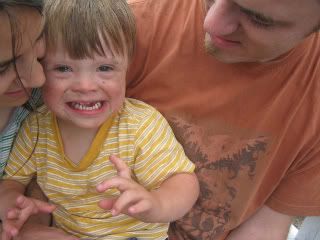 It was really fun, and the boys are very excited about their pumpkin. We plan to carve it tomorrow (the 31st)at our family game night.